Top 20 Manga/Manhwa Where MC Hides His Identity/Power (You Need To Read Right Now!)
Today, I will give you some very interesting manga/manhwa titles where the MC hides his identity or powers.
Manga/Manhwa with overpowered protagonists is something that everyone likes to read. But what if the main character is someone strong but hides his power due to some reason?
That's a thrill on its own, and sometimes they are forced to reveal their extraordinary power after being taken as someone weak.
The face of every villain is a sight to see when they realize just how powerless they are in front of the protagonist.
These kind of Manga and Manhwa are literally one of the most exciting ones. 
And today I will be presenting you Top 10 Manga and Manhwa, where the MC hides his power or identity, so let's start!
Here are Top 10 Manga And Manhwa with an OP MC Who Hides His Identity/Power:
20. Escape Devildom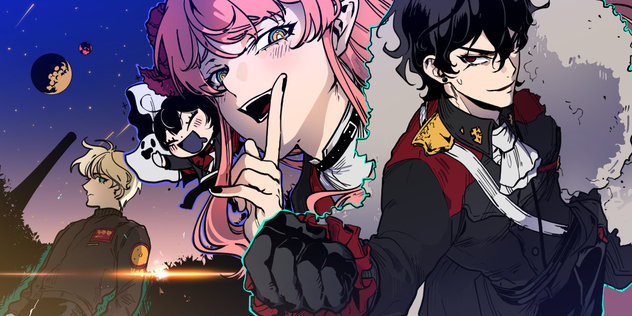 The war between demons and humans has been going on since anyone can remember, and at the peak of it all is the strongest and most savage demon. The Demon King or at least that's what everyone thinks. No one knew that the Demon King died and the new Demon King is actually a human. This Manhwa starts off really good, but turns a bit boring after a few chapters. Its art is good and the story is filled with comedy scenes. The main character is an average human, so he's neither strong nor smart. All the other characters are drawn nicely and all of them have different personalities, which makes this Manhwa much more entertaining.
19. My Wife is Actually The Empress
The protagonist, LI Yun gets reincarnated into a different game like world. He joined the rebel forces and due to his skills, he soon became their leader and dominated the world as the strongest being. But all of this happened two years ago and now he lives a quiet and peaceful life with his wife while hiding his identity. But he doesn't know that his wife was actually the new Empress and the rebel forces which she left were going to rise again soon.
Both the art and the story of this Manhwa is really good. Rather than action, the plot is mainly focused on comedy and romance. Both the main character and the female main character are funny and both of them hide their identity. But the background characters don't have much depth, so that makes the story a bit boring. But still, it was a good read and I recommend you to give it a try.
18. The Strongest Ever
The Ten Strongest Martial Arts Masters kept each other in check and maintained the balance of power. They kept order of the world beyond human limits, at least until Baek Dohyun, a man of unknown origin showed up with power that was beyond their imagination. 
The art of this Manhwa is good, but the story is quite average. The main character is overpowered from the start, but he never uses his strength to earn fame or fortune. And despite being insanely strong, he acts like an idiot all the time. There are also a lot of comedy scenes which will keep you entertained throughout the story.
17. Maxed Out Leveling
After maxing out his martial arts and becoming the strongest person of Murim world, Cha Shin Hyeon returns back to Earth only to find out that it is not the same place he remembered it to be.
It became a world where monsters came out of dungeons and the selected few humans became hunters in order to fight the monsters.
The art of this Manhwa is top tier and its story is decent. The main character is overpowered from the start, but shows his real power only when it's absolutely necessary. And although he's strong, he's kind of an idiot who doesn't know anything except martial arts.
The background characters are also like that of a cultivation Mahwa. All of them are arrogant and think of themselves as the strongest.
16. Ember Knight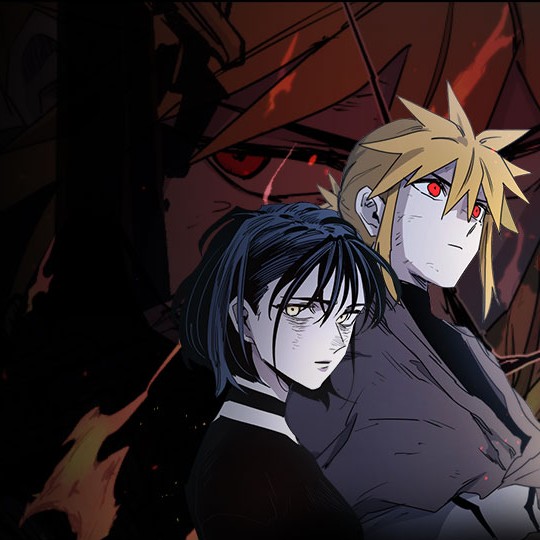 After witnessing his twin brother Najin dying before his eyes, Nagyunn vows to take revenge by assuming Najin's identity. But except for his looks, he didn't have any talent or fighting skills like his late brother. Now, in order to successfully execute his plan of revenge, Nagyunn decides to train hard in order to become the prodigious Knight. 
In training, his brother has both its art style and its story is very unique. The main character is very weak at start, but he trains harder than anyone in order to become stronger. He is smart and uses his brain to fight people stronger than him.
15. Vigilante
After the death of his mother during an assault, Kim Ji Yong decides to take the matter into his hands when the government couldn't bring him to justice. He decides to kill all the criminals who were not properly punished, and to cover this up, he becomes a police officer so that no one would suspect him of murder.
This Manhwa is a hidden gem. Its art might be average, but its story is super thrilling. The main character is strong and ruthless. He's smart and plans everything properly before killing the criminals.
So if you like a Manhwa with an anti hero main character where MC hides his powers, then you should most definitely check it out.
14. Adventures of an Undead Who Became Paladin
This is the story of an undead skeleton who was previously captured by a powerful Lich. He manages to escape from the Lich and somehow become inspired to become a knight in order to walk the path of light and also keep his identity a secret.
This is a very underrated Manhwa where MC hides his true identity and powers. The protagonist is strong from the start and he's also very funny.
And unlike many other Manhwa, the female main character of this one is not annoying, and rather than depending on others, she actually uses her brain.
13. Psycho Revenge
Sungbin was an ordinary nerdy looking high schooler, but after the death of his sister, he secretly takes on moniker by the name "Neon Mask ".
He soon became a hero popular for punishing violent teens who become bullies, and he won't stop until he eradicate every last delinquent in the country and destroy the ones responsible for the death of his sister. 
Both the art and the story of this Manhwa is really good. The main character is strong from the start and keeps getting stronger as the story progresses. He's smart and plans his revenge carefully.
He also has a team of strong people and all of the members of his team are amazing. So if you are looking for a good action and revenge Manhwa, then make sure to check it out.
12. Superhuman Era
One day, unknown monsters started appearing on Earth and to take care of them, superhumans were dispatched. This is the story of a high school student, Lim Kang, who is also a powerful superhuman.
With the help of his genius friend, he saves people by killing the monsters whenever they appear.
Follow him in his journey as he slowly uncovers the truth about the monsters and ultimately becomes the strongest superhuman. 
Both the art and story of this Manhwa is incredible. The protagonist is likable and cares for his friend more than anything.
He's also strong from the start and kills the monsters without any problem. All the side characters have different personalities and some of them are really funny. So just try it out. You will definitely like it.
11. White Blood
Park Hayan lived a pretty normal life while hiding her secret of being a pure blood vampire. But her normal life is completely destroyed by other vampires when they secretly attacked her family.
Now, with the help of a very capable police officer, she decides to get revenge and rid this world of empires.
This is an awesome action and romance Manhwa. Its art style is just gorgeous and its story is really entertaining.
The protagonist is overpowered from the start and defeats her enemies no matter how powerful they are. All the other characters are also very well written and most of them have a deep backstory.
So if you are looking for a good romance Manhwa where MC hides his true identity and powers with lot of fighting scenes, then this one definitely won't disappoint you.
10. Ability
In a world full of strange abilities, our MC finds out about his powers and he meets a little girl, who asks him to borrow his phone.
Her hat's blown off and she chases it into the traffic, so he dives in front of the girl to save her and gets hit by a truck.
And there, his rapid healing ability will appear!
9. Pink
Even nowadays, there are some martial arts clans from long ago vying for power.
One day, in the middle of a fight, a mysterious girl kisses the boy out of the blue.
From that point on, their fighting events will continue.
8. Cerberus
You all know about this mythological creature, the three headed hound or the hellhound or whatever you want to call him.
So the MC here has the power of this creature, after he became a grave protector, he was weak and always lost his fights.
Will his spot still be the same anymore? I doubt it.
7. Special Martial Arts Extreme Hell Private High School
Ouch, this actually freaks me out, but not as much as our fellow MC.
He decides to enroll in a martial arts high school so that he learns how to defend himself and not get bullied anymore.
But the hell he has chosen, I mean the school he has chosen is not like any other typical high school.
It's an upground hell.
Poor guy!
You may also like: Top 5 Action Fantasy Manga/Manhwa With OP MC (You Need To Read Right Now!)
6. Ultimate Legend Kang Hae Hyo
Kang Hae Hyo is a calm student who ends up in a special high school made by the government.
It's purpose is to fight delinquency spread among the youth, especially the high schools population.
Our MC definitely doesn't belong there, but something about him and his pasts may be revealed in that high school.
Let's continue…
5. The Ruler Of The Land
It's all about the handsome warrior Bi Kwang, when he promises a sword fighter to help her find a legendary master warrior.
By the way, when we Bi Kwang first met the sword fighter, he thought it was a man.
But after that he figured out that she is a girl.
The story is full of war and fights and our MC is extremely good at learning martial arts.
But guess what, he doesn't want to learn them.
4. Green Boy
The story is about an ambitious girl who wants to become a champion, all along with her beloved Tae Jin, the innocent boy who wants to share her dream.
This is a story of their challenges on the road to the championships and in unlikely summertime love.
You may also like: 10 Best Isekai Manga With Badass OP MC (You Must Read Right Now!)
3. Psycho Busters
The story of our MC starts when a beautiful girl asked him to run with her.
So there he discovers that she is running from a shadowy government organization that wants to use her psychic powers for bad purposes.
And later on, the MC reveals his hidden powers.
2. Dragons Rioting
The MC here was diagnosed with strange disease called Hentai Syndrome
You can get it just by the name, hentai.
This disease could kill him if he gets sexually aroused, so his father had to teach him the Zawachin no Jutsu for ten years in the mountains.
You should read it to know more about this technique or martial arts.
At age of 16, he went accidentally to an all-girls school instead of an all-boys high school.
And there is where his story will begin and he will get to use techniques taught by his father.
1. Sakamoto Desu Ga
The manga is about a high school student named Sakamoto.
This guy is the coolest boy in his high school.
Senior girls will go crazy on him, right?
Anyways, the boy is kinda genius but he looks really cool and calm.
So that made the envious male population of the school set pranks for him and that makes him even cooler.
And then he manages to emerge in absolute perfection and there he shows his hidden powers.
This is pretty much everything for this Top 10 Manga And Manhwa with an OP MC Who Hides His Identity/Power list.
I hope you liked reading all through the end of this post.
And if you want to be notified for all the future updates related to anime, manga, manhwa content, then don't forget to subscribe to our Newsletter.
I'll see you in the next post.
Peace.